About Total Electrical Estimating
---
A Premier Electrical Estimating Company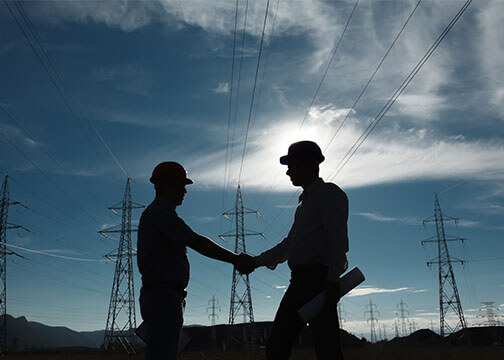 Total Electrical Estimating is a premier Electrical Estimating Company located in Portland, OR. We pride ourselves in providing your company with the most state-of-the-art, cost-effective and attractive job estimates for your bid, using the latest software technology and a firm commitment to quality and service.
By using Total Electrical Estimating, you can be assured you are hiring some of the best electrical estimators in the business today. Every one of our estimators has years of experience and know the business inside and out. We strive for professionalism and rely on the experience of our estimators to produce the most attractive, effective, bid-winning estimates possible.
What Makes Total Electrical Estimating's Bid Estimation Service Different
Total Electrical Estimating is committed to providing the highest and extremely precise standard of electrical estimating, always closely focused both the client's requirements, and your needs as a electrical contracting business.
When you receive a completed bid from Total Electrical Estimating, it won't just be a long, confusing report that contains lots of information but doesn't adequately explain what the project will involve. Any bid that you receive from Total Electrical Estimating will be laid out concisely, clearly and allow you to instantly see and understand how the project will proceed and the materials, costs and timescales involved.
Your completed bid will be the total package, including all costs for supplier-quoted items such as lighting, switchgear, fire alarms, generators and more, that you need to submit for your potential client's approval. All you will need to do before sending off the bid, is attach your company's fax cover sheet and submit our professionally itemized and comprehensive project bid. You can send it off, secure in the knowledge that it contains everything you need to include, presented to show your company in the best possible light.
If you do have any questions, Total Electrical Estimating's dedicated staff are committed to being at your side throughout the entire bidding process and resultant project, and will always be available to discuss any aspect of the estimate and project with you. Maintaining personal communication with you and your electrical contracting company, throughout the entire process, is a key part of Total Electrical Estimating's business values and we are there to help you at every step along the way.
For example, if there are any conflicts or issues with the electrical drawings, we will quickly generate and forward to you a detailed RFI for your use, and if your bid contains any items that need to be verified with a site visit, we will make sure that well ahead of time, you are provided with a list of those items for your company's use. These are just two examples of the many ways in which Total Electrical Estimating is there for you at every step of the electrical contracting bidding process, to help ensure your company's success.